Low Energy Bluetooth (BLE) is a wireless communication technology that has the advantages of low power consumption, short distance( Refer article :WHAT DOES IT HAVE TO DO WITH ZIGBEE, BLUETOOTH, WI-FI? ), and security. It has been widely used in communication between various smart devices. This article will introduce the basic process of low energy Bluetooth connection to help readers better understand and apply this technology.
The basic process of low energy Bluetooth connection includes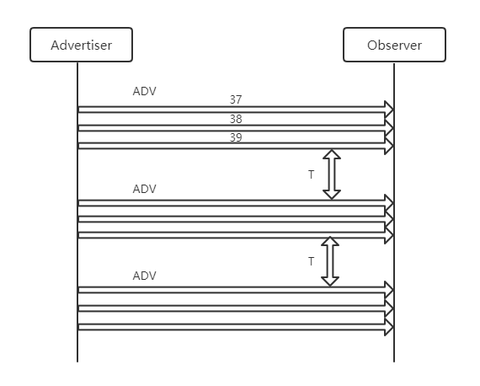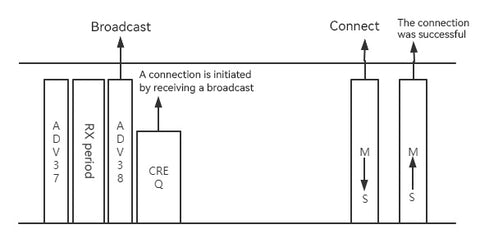 The Bluetooth advertising packet is 37 bytes (maximum length), with the device address occupying 6 bytes, and the remaining 31 bytes can be customized. The 31 available bytes are organized into n AD structures according to a certain format, as shown in the following image: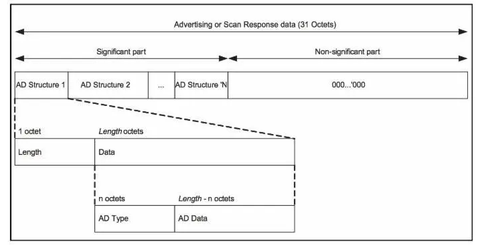 In summary, the low energy Bluetooth connection process includes scanning, connection, and communication. Through these steps, a stable and efficient communication link can be established between the central device and the peripheral device, enabling data transmission and control operations. In daily life, low energy Bluetooth has become an important means of interconnecting smart devices, bringing people more convenient and intelligent life experiences, such as lighting, temperature, security, etc. Users can use smartphones or voice assistants to control and manage these devices, thereby improving the comfort and safety of their homes.